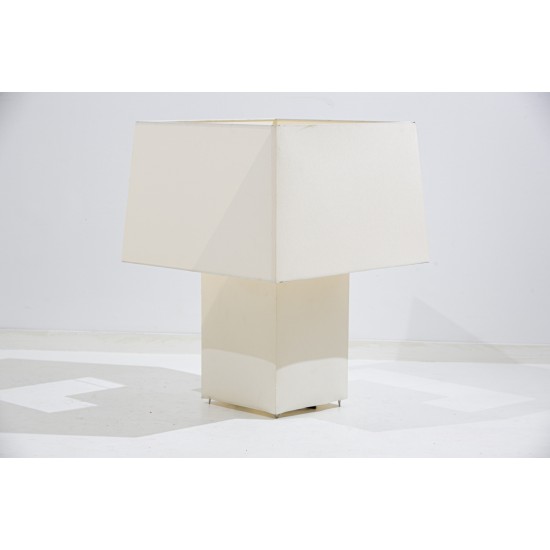 Moooi Love Desklight
Moooi Love deskglight
Moooi has been inspiring and seducing the world since 2001 with innovative designs.
Founders Marcel Wanders and Casper Vissers decided to change the existing Wanders Wonders brand into Moooi.
This design was chosen by Marcel Wanders. The reasons for this are very diverse, a design must be exceptional in terms of functionality or creativity.
The best designs are both. Moooi wants to maintain the balance between unique objects, icons and functional products for daily use.
The Moooi love Desklamps are in the version: broken white and have been used. Adjustable in height to hang in any room.
Meer informatie
Ocazu verkoopt uitsluitend gebruikte producten. Op gebruikte producten kunnen gebruikssporen zitten en daarom adviseren wij u ten alle tijden langs te komen om de producten zelf te beoordelen. Wilt u meer informatie? Neem dan contact met ons op via info@ocazu.nl of 0172-437220.
Disclaimer
Wij besteden uiterste zorg bij het samenstellen & plaatsen van onze producten, doch zijn alle genoemde prijzen en informatie onder voorbehoud van typefouten en/of wijzigingen en zijn hier geen rechten aan te ontlenen.
Specifications
Brand
Moooi
Type
Love
Depth
50 x 50 cm
Design
Marcel Wanders
Stock: 4

Model:

Love tafellamp

Weight:

150.00kg
Moooi