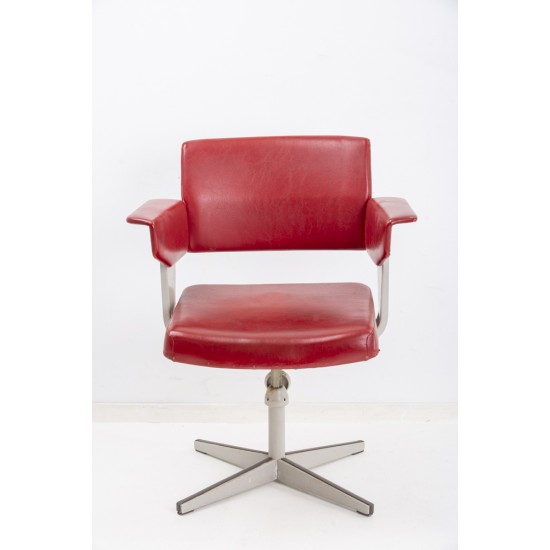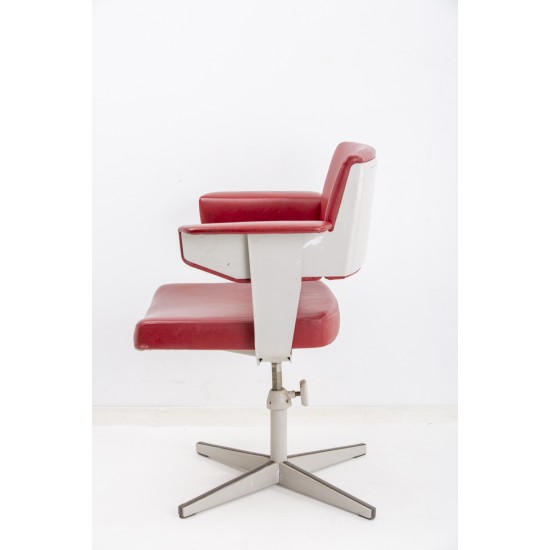 gebruikte, tweedehands Ahrend De Cirkel Friso Kramer Leather office chairs
Ahrend De Cirkel By Frisokramer
Beautiful upholstered chairs by Gispen designed by Friso Kramer. This has model name De Cirkel which is a conference charter from the Cirkel series.
A series that focuses on office furnishing. The Circkel is a very strong chair. That's why these 50+ year old chairs look so good. The foam and the blue plow fabric are still completely original and good.
This version is equipped with beautiful red leather.
Meer informatie
Ocazu verkoopt uitsluitend gebruikte producten. Op gebruikte producten kunnen gebruikssporen zitten en daarom adviseren wij u ten alle tijden langs te komen om de producten zelf te beoordelen. Wilt u meer informatie? Neem dan contact met ons op via info@ocazu.nl of 0172-437220.
Disclaimer
Wij besteden uiterste zorg bij het samenstellen & plaatsen van onze producten, doch zijn alle genoemde prijzen en informatie onder voorbehoud van typefouten en/of wijzigingen en zijn hier geen rechten aan te ontlenen.
Specifications
Brand
Gispen
Type
Cordemeyer
Height
81 cm
Width
63 cm
Seat height
45 cm
Depth
63 cm
Extra features
Vintage
Stock: 2

Model:

De Cirkel By Frisokramer

Weight:

30.00kg
Ahrend